Indian Head Chrysler knows that you take your vehicle maintenance requirements seriously. Because of this, we have created a Service Maintenance Schedule that will help you protect your investment. Below are the recommended intervals of each service, pricing of each service, along with a brief description of what Maintenance #1, #2 and #3 mean for your vehicle.
If you have any questions, please do not hesitate to give one of our Service Specialists a call at 306-695-2254!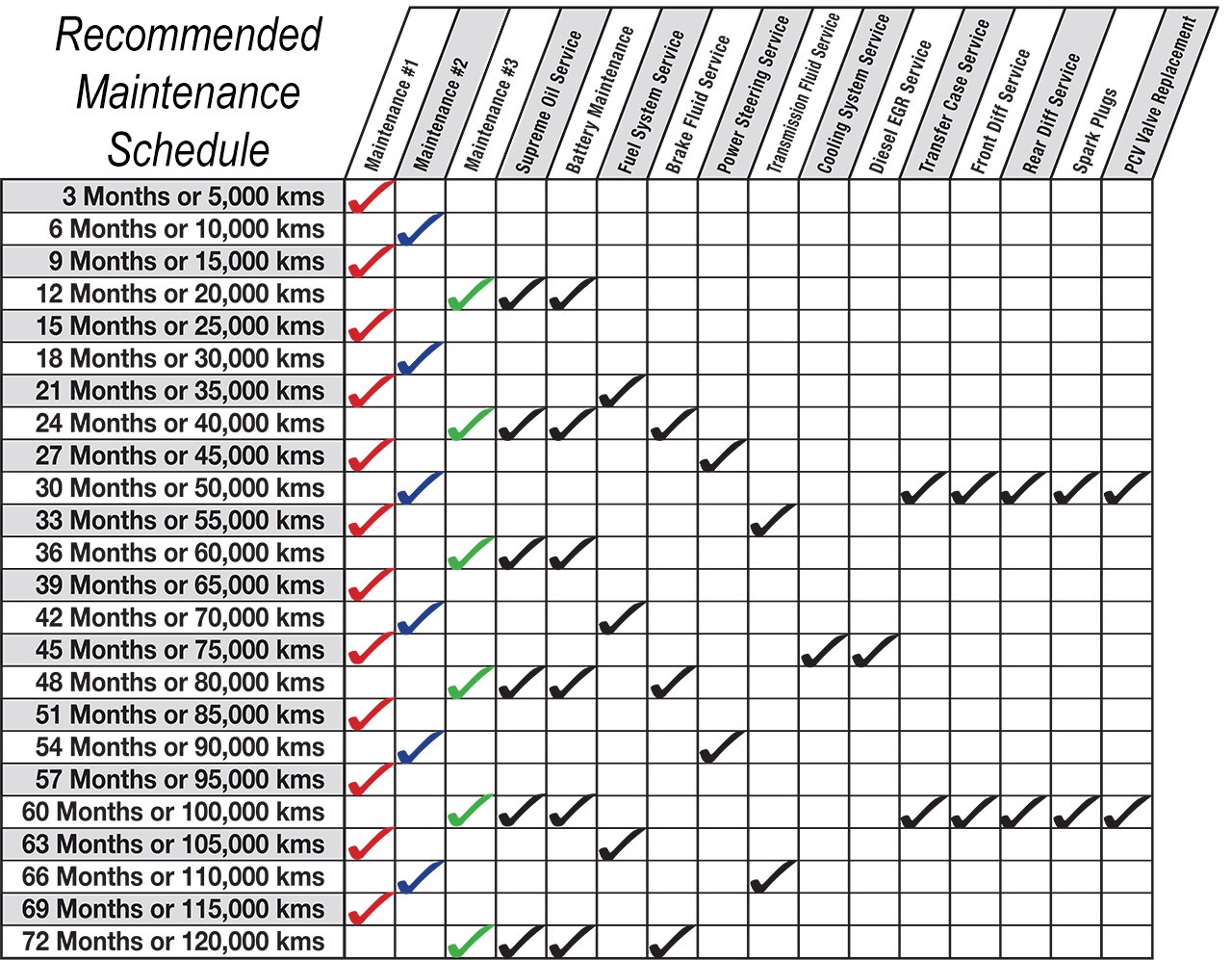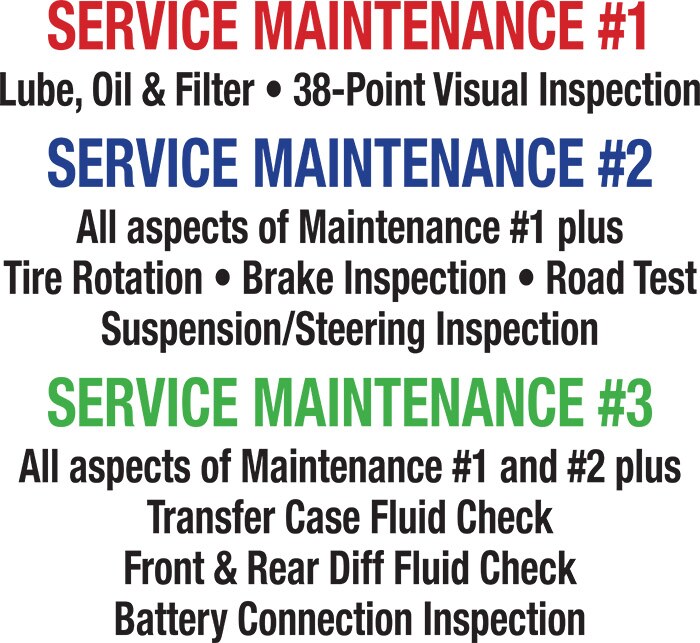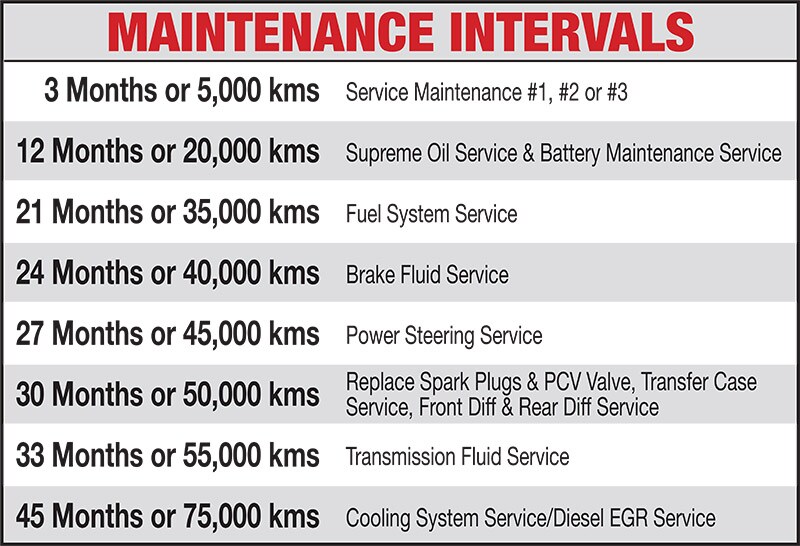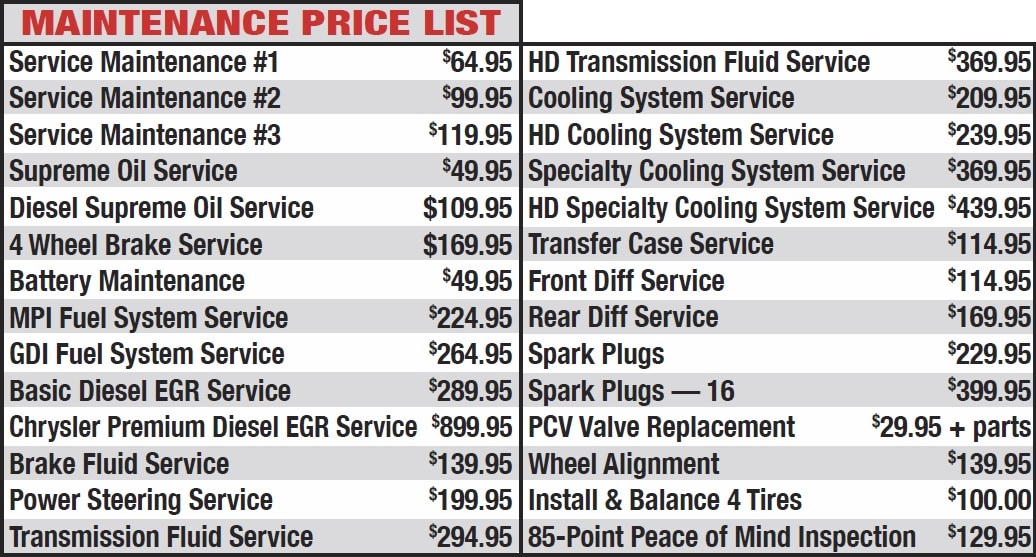 All prices are plus tax and shop supplies. For Service Maintenance #1, #2 and #3, up to 6L of conventional oil is included. Add $15 for over 6L of oil, $40 for Conventional Diesel, $40 for Gas Synthetic, or $170 for Diesel Synthetic. HD Services are for Heavy Duty Vehicles (2500 and higher) and vehicles with diesel motors. Add $60 to Install and Balance if tires are low profile or oversize.