35 Year Celebration - Facebook Giveaway
35 Year Celebration - Facebook Giveaway
Posted on August 8, 2020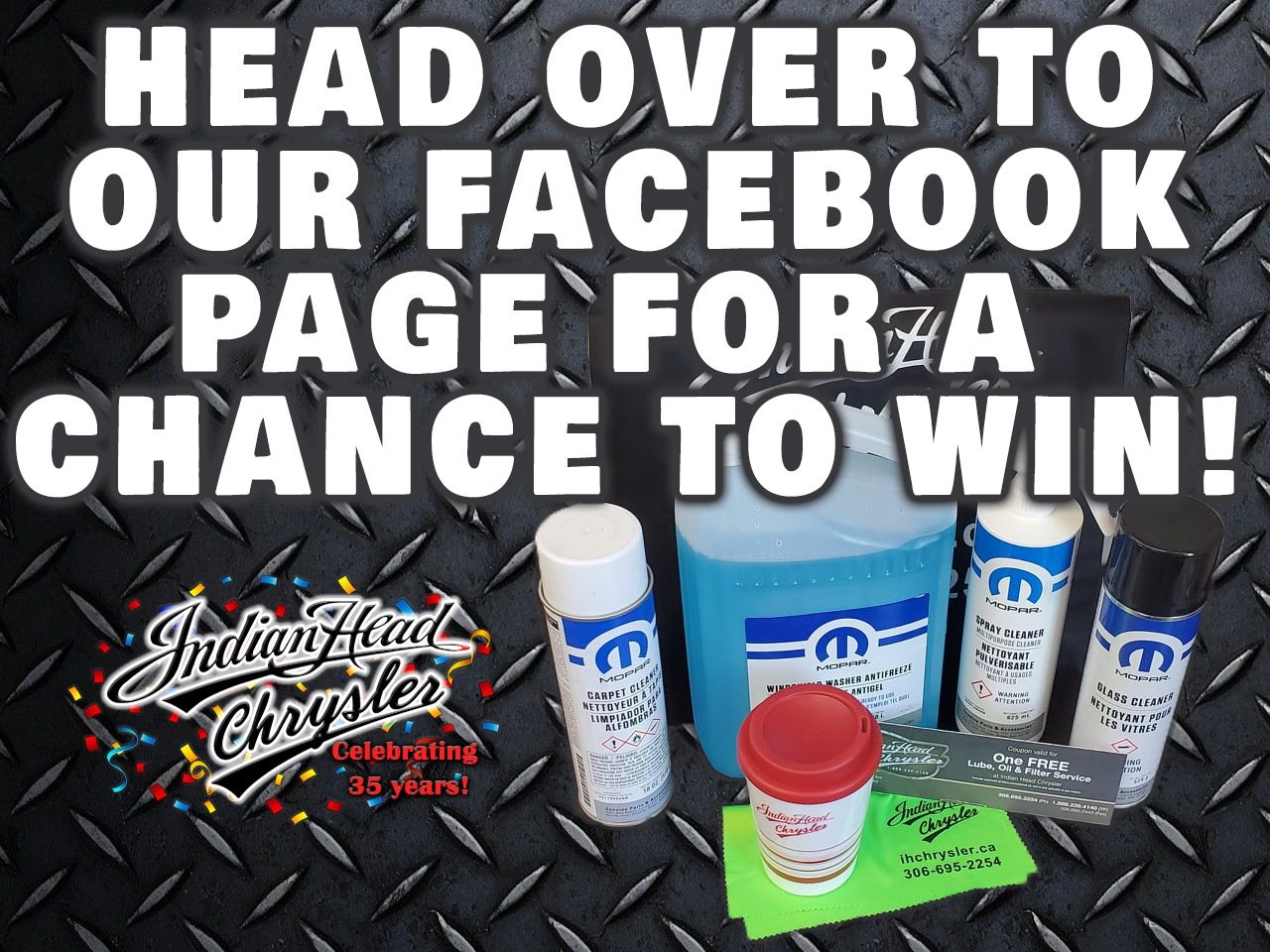 ** GIVEAWAY ALERT **
We are so excited to celebrate 35 years of business and what better way to celebrate than a giveaway?! Head over to our Facebook page, Indian Head Chrysler Dodge Jeep Ram Ltd., for more information!
Prize includes spray cleaner, glass cleaner spray, carpet cleaner, free oil change, mug, antifreeze, bag, and microfiber cloth (approximate value of $100). Contest ends Monday, August 24.
Thanks for celebrating with us!
Facebook: https://www.facebook.com/indianheadchrysler/
Visit: 501 Johnston Ave, Indian Head (only 35 minutes east of Regina)/8am-5pm from Monday to Saturday